Chatting Through The Sales Funnel | The Benefits of Chatbots for Your Marketing Strategy
September 30, 2021
Category: B2B Strategy, Marketing Tips
---
Let's take a trip back to a time when you were researching a company, for personal or professional reasons. Remember that pop-up on the bottom right-hand of the screen that offered you support if needed? You may have thought that was a person awaiting your input, and in some cases that may be, but for an increasing number of companies it's a Chatbot waiting to help move you down a particular sales funnel.
Chatbots can help you with lead generation strategies, customer support, and offer insight on where your website can be improved, all through a simple set of questions. Utilizing a chatbot may ultimately have a large effect on your lead's purchase decisions.
What Are Chatbots?
Chatbots are an automated communication service that helps enhance customer relationships. It is a form of artificial intelligence commonly presented on a website's main page and it allows users to search for answers about your content. Ultimately, they can quickly and effectively guide users to various solutions for their problems while collecting highly valuable navigation data. It is often presented like an SMS text message or an instant message chat on the webpage or through the company's social media page.
Chatbot Box
Generally, the conversation starts with a simple greeting from the AI program then progresses to an initial question, specific answers, user responses, data collection, and then a final message that ends the conversation after a solution has been found.
Why Are Chatbots Important to Utilize in a B2B Market?
Chatbots can ultimately have a profound effect on the sales funnel if executed properly. The purpose of using this automated chat is to help potential customers get a quick answer to their questions or find more details about the product or service your company provides. On the business end, chatbots help both your sales and marketing departments to work better. The collection of data helps sales personnel know what stage of the sales lifecycles each user falls into. Likewise, chatbots aid the marketing department in understanding where leads are coming from, documenting that data and using it to inform marketing initiatives.
The collection of data helps sales personnel know what stage of the sales lifecycles users falls into. Likewise, chatbots aid the marketing department in understanding where leads are coming in from, documenting that data and using it to inform marketing initiatives.
There are various reasons as to why Chatbots should be used, especially in a B2B market:
Saves Time & Money – Less Spending on Live Chats
Generates Leads
After-Hours Support
Why Are Chatbots Important in a Marketing Strategy?
Chatbots also streamline the interaction between people and your company's services, enhancing the customer experience. Chatbots are ultimately a form of the marketing automation process as each selection made by the user moves them further along to the solutions needed. High-quality leads can be watched, and information can be recorded for further use when it comes to pitching sales and services.
Digital marketers benefit from chatbots as they allow for new opportunities to improve the customer engagement process and the content made available on the website. Rather than relying on a search engine for the answers, the chatbot can refer to content that can keeps the lead intrigued enough to fill out a contact form or call a phone number. Consider this a part of the marketing automation tools needed to turn your potential leads into B2B buyers.
How To Build A Chatbot
Before you go searching for an expert coder, you must first determine the purpose of the bot. You should also take the time in creating its personality such as a name, language, goals, and other characteristics to make your Chatbot more personable to its users.
The next step should be deciding which bot platform or bot framework to use.
A bot framework provides the tools to build, test, deploy and manage Chatbots in one location whereas a bot platform is an online system where a chatbot can be deployed to interact with users. For the chatbot newbie, a bot platform is a great place to start as it is easier to maneuver and deploy without the use of coding.
Now that you have chosen how you want to build one, the next step is developing the ideas for the bot itself. Create a tone of voice that will make a user feel as though this bot is working in their best interest and is friendly. Ironically, the last thing you want to do is create a robotic chatbot. While this is a form of marketing automation software, it is best that users feel as though they are having a genuine experience through the service chat.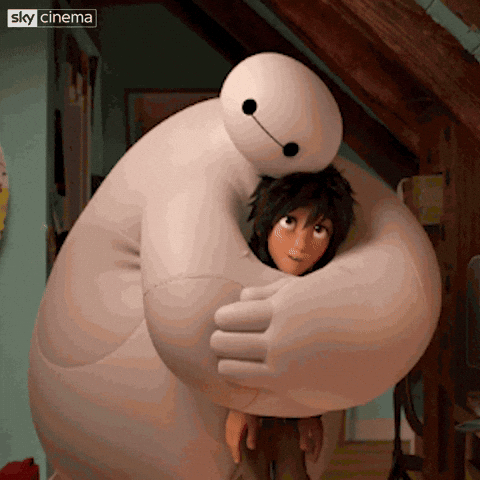 Think of it as creating your own lead generation story web through the utilization of AI and natural language processing. Designing a Chatbot conversation can be a fun and challenging project to work on that usually requires input from various stakeholders on your team.
Take into consideration these design elements for your bot:
Buttons: The style and substance of your buttons can influence how users make decisions. When a button is selected, an action is initiated on the bot to provide answers and helps the user make a decision faster.
Get Started Button: Rather than presenting the chatbot right away to users, this allows them the option to initiate a conversation with your Chatbot. For reporting purposes, this can be a useful tool to determine the functionality of your website and content.
Smart Reply: This feature allows a user to respond quickly without being required to type.
Quick Reply: The user can use this as a reply, rather than typing a response – this saves time on the user's end by selecting a response to the bot.
These are just some examples of different design and personality elements you should incorporate in the development of your chatbot.
Frameworks & Platforms to Consider
There are dozens of different approaches and software you can utilize to create the appropriate chatbot for your company. You don't have to be an expert coder to build a chatbot, there are several different programs available through marketing automation platforms that can help you create one, or you can purchase an add-on to help create it.
There are a range of frameworks and platforms available to create a bot, such as:
Microsoft Bot Frameworks
Wit.ai
Chatfuel
Sharpspring
Textit.in
Octane AU
Motion.ai
Be sure to call for help from your web developer or partnered digital marketing agency to help you understand the necessary steps if you are unsure how to proceed further.
Automate and Streamline Your Customer Communication
More and more businesses are moving towards the utilization of chatbots within their marketing strategy. It helps collect data to help fuel users along the sales funnel while also assisting with any customer service-related issues. Chatbots will act as a directory to users looking for reliable information from your website and offer great assistance to your sales team. Though creating the chatbot itself may sound complicated, thanks to several marketing automation platforms and tools available, it can be as easy as storyboarding.
Chatbots ultimately can save you time and money and help your sales team complete their efforts in finalizing a deal. To create an effective marketing strategy that utilizes a chatbot, be sure that you understand why it is an important factor and create a bot that will help you and your company complete its goals. Consider creating a Chatbot as one of your next steps towards a more connected and automated future.
Are you ready to enhance your marketing strategy one automation tool at a time?
Reach out to a member of our team to learn more about various strategies we can create to help you!
---